Join Johnny's Ambassadors for National Marijuana Facts Week® (NMFW) from July 4-10, 2023! Plan an event or activity to empower the teens and organizations in your community to reduce youth marijuana abuse. Use our simple five-step process below to get started in creating an opportunity to raise awareness of and prevent marijuana abuse among teens in communities nationwide.
STEP 1: Explore how Johnny's Ambassadors can help you prevent youth marijuana use. Johnny's Ambassadors offers a host of resources to help you prevent youth marijuana abuse!
STEP 2: Learn about National Marijuana Facts Week. Discover how to make most of this annual, weeklong prevention event to inspire dialogue around the science of marijuana addiction among youth.
STEP 3: Download the National Marijuana Facts Week Toolkit with activities you can choose from, including webinars, gameshows, poster contest, social media campaigns, and more! We will link back to your organization on our website, so others can reach out to join you!
STEP 4: Select some of the activities to do during the week of July 4-10 on your own or with your coalition, community group, or organization!
STEP 5: In any social media posts, use hashtag #NMFW and #StopDabbing. Link back to our johnnysambassadors.org, tag @JohnnyKStack on Twitter, @johnnysambassadors on Instagram, and our page on Facebook.
TO PARTICIPATE: Download the National Marijuana Facts Week Toolkit with all of these activities and resources as a PDF:
Attend our Preventing Youth Marijuana Use conference in person or virtually
Watch a One-Hour Webinar with Laura Stack on a tour of a Colorado dispensary.
Distribute our middle school or high school prevention one-pagers
Distribute our research toolkits
Play our marijuana trivia online gameshow
Use one of our free Social Media Campaign Graphical Series!
Watch or share personal testimonies from those harmed
Host a watch party of one of our Johnny's Ambassadors Expert Webinars for parents or your community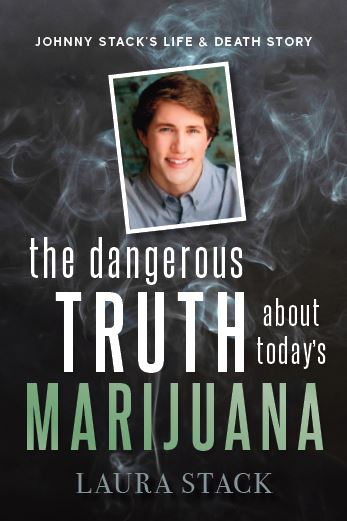 Start a Book Club using The Dangerous Truth About Today's Marijuana book